17 Essential Office Supplies for your Business in 2021
Are you looking for an office supplies list to help you purchase must-have items for your home or work office?
To ensure your business has all the supplies it needs to perform right from day 1, we have put together a list of the most essential office supplies.
1) Paper
Printing is a common occurrence in the office and its important never to run out of Paper! There are many types of Paper:
A) Normal Photocopy Paper- This usually comes in A4 size and used for printing documentsand making photocopies.A5 & A3 size of Paper are also popular. A5 paper (148 mm x 210 mm) is smaller than A4 size. Whereas, A3 (297 mm x 420mm) is larger than A4 size.
NCR paper is a type of coated paper designed to transfer information written on the front onto sheets beneath. For example You print some text, that text gets printed on the sheets beneath. NCR is usually measured in terms of "ply" which is the number of sheets. 3 ply is 3 sheets.
This NCR paper comes in handy when multiple people require a copy of the document. For example Invoice can be printed on 3ply NCR paper- 1 copy is for the customer, 1 for the salesperson and 1 for accounts.
Letterheads are used by companies for official company transactions. It usually has the company name, address and contact details mentioned. Companies submit letterhead papers to Banks, Government departments, Courts, etc.
Letterheads should be printed on "Conqueror Paper" instead of normal photocopy paper. Conqueror Paper is thicker than normal paper and is accepted for all official transactions in the UAE.
Glossy Paper is used for printing flyers and brochures in house rather than getting it done from expensive printing shops. It is recommended to get your flyer/promotional material designed from freelancers online and do the printing in house at a fraction of the cost.
Bond Paper is typically used to prepare agreements & contracts.
Mostly used to destroy sensitive office documents, a shredder is a portable machine to get rid of waste paper. Don't worry about your confidential documents falling into the wrong hands!
Every office needs sufficient stock of pencils, pens, highlighters, sharpeners, erasers & markers.
Calculators, Stapler, Staples, Staple Remover, Post Its, Binder Clips, Business Card holder & Document Tray are the must haves for any staff or executive desk.
It's important to also purchase the right quantity of these items. We recommend stocking at least 3 weeks' worth of supplies.
For all official transactions such as agreements, contracts, letters to the bank; you must create the "official seal of the company" also known as the "company stamp". In the UAE, typically Company name (English & Arabic), telephone number, emirate name and UAE is mentioned on the seal.
There are other important stamps that can be purchased off the shelf without any customization:
"PAID" Stamp
"RECEIVED" Stamp
"APPROVED" Stamp
"POSTED" Stamp
"CONFIDENTIAL" Stamp
UAE is a modern country where an ambulance typically arrives in minutes. However, it's best to plan for unforeseen events and every business including small ones should have a first aid kit. All staff must be trained to administer basic first aid.
Maintaining workplace and worker safety is essential.
Every staff, executive, guest will need a notebook or notepad when in the office. Some of the most popular paper products are:
A) Manuscript Books A4 / Full Scape Size

B) Payment Voucher Book – This is used to record payments and to get the receiver to countersign as proof of payment.

C) Petty Cash Book – This is used to record small cash transactions.

D) Visitor Book, Vehicle Log Book, Stock Register book.

E) Cash Invoice Book, Receipt Book

F) Notepads – A5 Size & A4 size

G) Legal Pads – A4 & A5

H) Post-it
Envelopes are required to securely transfer documents to clients, suppliers and other parties. Envelopes come in White & Manila (Brown) Colour. Multiple sizes are usually available with the most common being A4.
Files & Folders are essential to neatly organize your documents and present them to other people.
The must-haves are:
A) Hanging FileFolder

B)Display Book

C) Clear Folder

D)My Clear Bag

E) Box Files

F) Clipboards

G) Presentation Binder

H) Dividers & Pockets
There are many things required to make the office functional. Some of the support equipment are:
A) Standing Fans

B) Wall Clocks

C) Filing Cabinets

D) Lockers – for staff to put their personal belongings

E) Adaptors &Extensioncords

F) Key Cabinets- to organize all the important keys
Go Digital and Keep all your essential files handy in a USB or External Hard drive.
It is well known how internal storage of a computer system falls short. Documents, PPTs, and images keep piling up. Plus, you need backup. Hence investing in external storage devices makes sense. They are easily connected to many other devices and swiftly transfer data.
A) Telephone
Maintaining communication between all staff of the company is paramount. Typically, businesses take a landline (fixed line) telephone number from Etisalat or Du. In UAE, for fixed line & Internet, not all areas are serviced by both companies. Many times, only 1 company is covering a particular area of the city.
If you have multiple cabins and many staff it is recommend to look into getting a PABX system.
B) Internet
For any internet connection a router & modem is required. Check which company (Du/Etisalat) is servicing your area. Usually, the modem is provided by the network provider, whereas you can arrange for a router from the market. There are many famous brands of router: TP Link, D Link, etc. For added security, you could also add a firewall to protect your communications.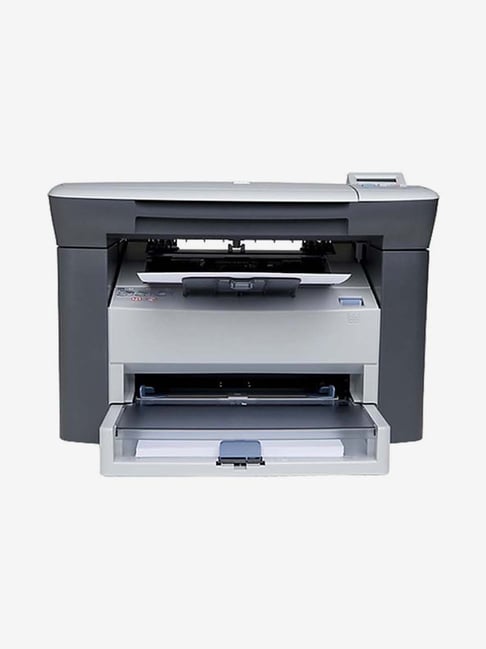 Every office needs computers and All in One (Printer/Scanner/Copier) machines. Regarding computers, you will have to decide which type of computer is most appropriate for each staff member. It is better to give a tablet computer to a sales person and a desktop PC to an accountant who works from the office.
If office staff shift around between multiple locations, laptops are the best. The disadvantage of Desktop PC's is that they don't run on WiFi. You could have considerable networking expense if you opt for desktop PC's.
Cardboard storage boxes come in handy when putting away old files or transferring files to another location.
Usually all IT companies like HP, Epson sell their machines (printers/copiers/scanners) at cheap prices then charge exorbitant prices for the IT Consumables (toners/cartridges).
It's important to pick the correct toner/cartridge that will work with your machine. Nowadays there are ink bottles that claim to provide more printouts with less ink.
There are many fake IT Consumables being sold in the UAE by dubious shops. These are known as "compatibles" or "first copy". Although extremely cheap compared to the original, these fake products tend to damage your printer.
Securing a supplier of genuine branded IT consumables at an affordable price is very important.
Do you get worried about giving a presentation in front of all staff, clients and the boss? Every office needs to have the below presentation products:
A) Projectors & Projector Screen

B) Flip Chart Pad & Stand

C) Whiteboard,Felt Board &Cork Board

D) Accessories (Markers, Eraser, Push Pins)
It's important to keep all company cash secure and transport it to the bank without any issues. Some products to purchase are:
A) Cash Counting Machines

B) Cash Box

C) Cash Bags & Security Seals
That wraps up our office essentials list. If you would like us to write part 2 of this article or focus more on any particular area, comment below.
Thank you for reading! If you would like to read more useful content about starting up a business, wholesale purchases, e-commerce and business in general, please subscribe to receive our newsletter/blog 1-2 times a week.
Please like, share & subscribe this article!